Reviews
Sharing
The Equalizer
McCall believes he has put his mysterious past behind him and dedicated himself to beginning a new, quiet life. But when he meets Teri, a young girl under the control of ultra-violent Russian gangsters, he can't stand idly by – he has to help her. Armed with hidden skills that allow him to serve vengeance against anyone who would brutalize the helpless, McCall comes out of his self-imposed retirement and finds his desire for justice reawakened. If someone has a problem, if the odds are stacked against them, if they have nowhere else to turn, McCall will help. He is The Equalizer.

Denzel Washington
Marton Csokas

Chloë Grace Moretz
Johnny Skourtis

David Harbour

Haley Bennett
David Meunier

Bill Pullman
Melissa Leo
Alex Veadov
Vladimir Kulich

E. Roger Mitchell
James Wilcox

Mike O'Dea
Anastasia Sanidopoulos Mousis
Allen Maldonado
Rhet Kidd
Matt Lasky
Shawn Fitzgibbon

Vitaliy Shtabnoy

Timothy John Smith
Robert Wahlberg

Steve Sweeney
Owen Burke

John Romualdi
Johnny Messner

Patrick Coppola

William Xifaras

Peter Haydu

Tait Fletcher
Mark Stefanich
Dan Bilzerian
Matt Leonard

Sala Baker
Yan Dron

Andrew Farazi
Christopher Weigel

Dennis Keiffer

Lance Norris

Alex Ziwak
Tiffany Crosby

Austin J. Ryan
Steve Tisch
Naomi Shohan

Denzel Washington

Harry Gregson-Williams

Mauro Fiore
Antoine Fuqua

Richard Wenk

Richard Wenk

Michael Sloan

Michael Sloan

Todd Black
John Refoua

Declan Mulvey
Keith Woulard

Nash Edgerton
Yan Dron

Chuck Jeffreys
Mark Stefanich
Lin Oeding
Airon Armstrong

Roberto Lopez
Matt Leonard

Dennis Keiffer

Clay Donahue Fontenot
Kofi Yiadom
Daniel Arrias

Stephen Oyoung

Bryce Burke

Dean Neistat

Alex Chansky

Willis Chung

Adam Shippey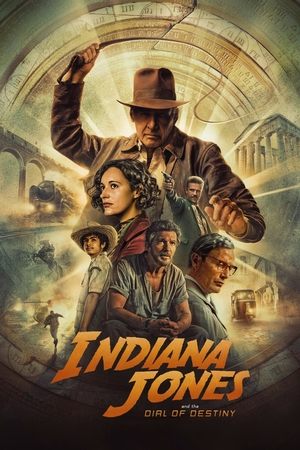 Indiana Jones and the Dial of Destiny
Finding himself in a new era, and approaching retirement, Indy wrestles with fitting into a world that seems to have outgrown him. But as the tentacles of an all-too-familiar evil return in the form of an old rival, Indy must don his hat and pick up his whip once more to make sure an ancient and powerful artifact doesn't fall into the wrong hands.

Harrison Ford

Phoebe Waller-Bridge

Mads Mikkelsen

Boyd Holbrook

Olivier Richters
Ethann Isidore

Toby Jones

Antonio Banderas

Karen Allen
John Rhys-Davies

Shaunette Renée Wilson

Thomas Kretschmann

Martin McDougall

Alaa Safi

Francis Chapman

Nasser Memarzia
Anna Francolini
Gabby Wong

Adolfo Margiotta

Manuel Klein

Harriet Slater

Alton Fitzgerald White

Ian Porter
Daniel Anderson

Cory Peterson
Jill Winternitz

Billy Postlethwaite
Joe Gallina
Angelo Spagnoletti
Rhyanna Alexander-Davis
Gary Fannin
Gunnar Cauthery

Aron von Andrian

Henry Garrett

Elena Saurel
Anthony Ingruber
Christian Sacha Mehja-Stokes

Angus Yellowlees
Corrado Invernizzi
Joerg Stadler
Thorston Manderlay

Basil Eidenbenz
Bruce Lester-Johnson
Martin Sherman

Allon Sylvain

William Meredith

Mark Killeen
Aïssam Bouali
Bryony Miller

Hannah Onslow

George Lucas

George Lucas

John Williams

John Williams

John Williams
James Mangold
James Mangold
Steven Spielberg
Kathleen Kennedy
Joanna Johnston
David Koepp
Philip Kaufman

Frank Marshall

Gary Rydstrom

Gary Rydstrom

Juan Peralta
Dan Bradley
Ben Cooke

David Appleby

Bill Corso
Nina Gold
Jez Butterworth

Paul Massey

Zakaria Alaoui
Adam Stockhausen

Simon Emanuel
Chris Manning

Brian Chumney
Ronni Brown
Isona Rigau

Adam Basil
Roman Neso Laupmaa

A.R. Björklund

A.R. Björklund
Blake Simon
Jean Carlos de Blas

Lily-May Licorish
761st Tank Battalion: The Original Black Panthers
The riveting story of the first all-Black tank battalion to fight in US military history. Under General George Patten's command, the 761st fought heroically throughout WWII and were the furthest east of all US troops in the European theater of war.
Morgan Freeman
Morgan Freeman
Lori McCreary
Mission: Impossible - Dead Reckoning Part One
Ethan Hunt and his IMF team embark on their most dangerous mission yet: To track down a terrifying new weapon that threatens all of humanity before it falls into the wrong hands. With control of the future and the world's fate at stake and dark forces from Ethan's past closing in, a deadly race around the globe begins. Confronted by a mysterious, all-powerful enemy, Ethan must consider that nothing can matter more than his mission—not even the lives of those he cares about most.
Tom Cruise

Hayley Atwell
Ving Rhames

Simon Pegg
Rebecca Ferguson
Vanessa Kirby
Esai Morales

Pom Klementieff

Henry Czerny
Shea Whigham
Greg Tarzan Davis

Frederick Schmidt

Mariela Garriga
Cary Elwes

Charles Parnell
Mark Gatiss
Indira Varma

Rob Delaney

Marcello Walton

Brian Law

Alex James-Phelps
Marcin Dorociński
Ivan Ivashkin

Zahari Baharov

Adrian Bouchet
Sam Barrett
Jean Kartal
Nikolaos Brahimllari
Antonio Bustorff
Ioachim Ciobanu
Jadran Malkovich

Mikhail Safronov

Christopher Sciueref
Andrea Scarduzio
Barnaby Kay

Gloria Obianyo

Alex Brock
Arevinth V Sarma
Doroteya Toleva

Yennis Cheung
Gaetano Bruno

Evita Ciri

Ira Mandela Siobhan
Marc Wesley DeHaney

Rocky Taylor
Tom Cruise
Neil Corbould
Christopher McQuarrie
Christopher McQuarrie
Christopher McQuarrie

Lalo Schifrin
Brad Fischer
Erik Jendresen

Eddie Hamilton
Don Granger

David Ellison

Lorne Balfe
Per Henry Borch
Cocaine Shark
A mafia drug lord has unleashed a new, highly addictive stimulant on the streets called HT25, derived from sharks held captive in a secret lab, and which causes monstrous side effects. After an explosion and leak at the lab, an army of mutated, bloodthirsty sharks and other creatures are set loose on the world.
Titus Himmelberger

Mark Polonia
Kyle Rappaport
Jeff Kirkendall

Brett Piper

Mark Polonia

Mark Polonia
White Men Can't Jump
Seemingly opposite street hoopers, Jeremy, an injury prone former star, and Kamal, a has-been prodigy, team up to take one final shot at living out their dreams.

Jack Harlow
Sinqua Walls

Laura Harrier
Teyana Taylor
Lance Reddick
Tamera Kissen
Andrew Schulz

Vince Staples

Myles Bullock
Aiden Shute

Zach Andrews
Zak Steiner

Arturo Castro

Bentley Green

J. Alphonse Nicholson
Paris Nicole
Samir Royal
Jacob Lawrence Kreiss
Tyler Christopher Herro
Blake Griffin
Dolly Gray

James Earl

Taylor Rooks
Iman Crosson

Tiffanie Holloway
Clayborn Harlow

Saddiq Bey

Ron Shelton

Marcelo Zarvos