Reviews
Sharing
Creed III
After dominating the boxing world, Adonis Creed has been thriving in both his career and family life. When a childhood friend and former boxing prodigy, Damien Anderson, resurfaces after serving a long sentence in prison, he is eager to prove that he deserves his shot in the ring. The face-off between former friends is more than just a fight. To settle the score, Adonis must put his future on the line to battle Damien - a fighter who has nothing to lose.
Michael B. Jordan
Tessa Thompson

Jonathan Majors

Phylicia Rashād
Florian Munteanu

Tony Bellew
Jacob 'Stitch' Duran
Selenis Leyva
Spence Moore II
Michelle Davidson
Sage Shirley
Teófimo López

Irwin Winkler

Sylvester Stallone

Sylvester Stallone

Alexa L. Fogel
Michael B. Jordan
Michael B. Jordan

Ryan Coogler

Ryan Coogler
Michael Heathcote
Michael Heathcote
Taraja Ramsess

Clayton J. Barber

Carl Anthony Nespoli

Dean Wright

Tyler Nelson

Sev Ohanian

Mark Miscione
David Andrew Nash

Zach Baylin

Zach Baylin

Daniel Norris
Keenan Coogler
Keenan Coogler
Christian Wood
Johnny Alexander
Black Panther: Wakanda Forever
Queen Ramonda, Shuri, M'Baku, Okoye and the Dora Milaje fight to protect their nation from intervening world powers in the wake of King T'Challa's death. As the Wakandans strive to embrace their next chapter, the heroes must band together with the help of War Dog Nakia and Everett Ross and forge a new path for the kingdom of Wakanda.

Letitia Wright

Lupita Nyong'o

Angela Bassett

Danai Gurira
Winston Duke

Dominique Thorne

Tenoch Huerta
Florence Kasumba
Michaela Coel
Martin Freeman
Mabel Cadena

Alex Livinalli

Danny Sapani

Josué Maychi

Isaach De Bankolé
Gigi Bermingham
Dorothy Steel
Shiquita James

Curtis Bannister
Tejon Wright
Jarrell Pyro Johnson
Babatunde Oyewo
Adam Freeman
Marlon Hayes
María Mercedes Coroy
Richard Schiff

Zach Andrews

Manuel Chavez

Kamaru Usman

Lake Bell
Sarah Halley Finn
Kevin Feige
Ruth E. Carter

Louis D'Esposito
Victoria Alonso

Rihanna

Ludwig Göransson

Ryan Coogler

Ryan Coogler

Ryan Coogler

Nate Moore
Jennifer Lame
Joe Robert Cole
Kelley Dixon
Autumn Durald
Mile 22
An elite group of American operatives, aided by a top-secret tactical command team, must transport an asset who holds life-threatening information to an extraction point 22 miles away through the hostile streets of an Asian city.
Mark Wahlberg

Lauren Cohan

Iko Uwais

John Malkovich

Ronda Rousey

Terry Kinney
Carlo Alban

Emily Skeggs
Sam Medina

Poorna Jagannathan
Lee Chae-rin

Natasha Goubskaya
Keith Arthur Bolden

Jenique Hendrix
Billy Smith

Myke Holmes
Brandon Scales
Peter Berg

Elle Graham
Nikolai Nikolaeff

Ariel Felix
Kate Rigg
David Garelik
Vince Canlas
Anthony 'Ace' Thomas
Rafael Alfredo Caviedes Silva
Juan Carlos Henao Jimenez
Cedric Gervais

Alexandra Vino

Lateef Crowder

Barack Obama
Kevin J. O'Connor
Donald Trump
Raven Wynn
Mark Wahlberg

Randall Emmett
Robert Simonds
Peter Berg
Peter Berg

Paul Massey
Wang Zhonglei

Howard Berger

Wang Zhongjun

Iko Uwais

Kevin Scott

Kevin Scott
Jacques Jouffret

Jeff Russo
Graham Roland
Graham Roland

Sam Slater
David Bernon
Adam Fogelson
Morvarid Reyes Talebzadeh
Daphne Lambrinou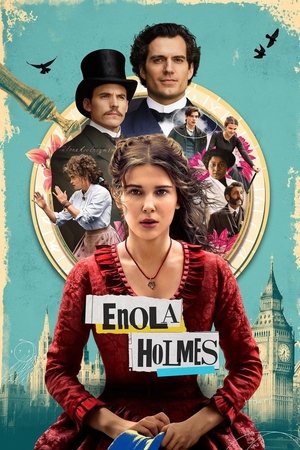 Enola Holmes
While searching for her missing mother, intrepid teen Enola Holmes uses her sleuthing skills to outsmart big brother Sherlock and help a runaway lord.
Millie Bobby Brown

Henry Cavill
Sam Claflin
Helena Bonham Carter
Louis Partridge

Adeel Akhtar
Fiona Shaw

Frances de la Tour
Burn Gorman
Susan Wokoma
Claire Rushbrook
David Bamber
Hattie Morahan
Gaby French

Paul Copley

Ellie Haddington

Alex Kelly

Dempsey Bovell

Neil Bell

David Kirkbride

Delroy Atkinson
Mary Roscoe
Anthony Aje

Owen Atlas
Pierre Bergman

Gianni Calchetti
Jay Simpson